For coaches and course creators who want to get more sales…
We'll
double

your course, cohort, or infoproduct conversions in the next 30 days with our 3-step sales generator system

And refund you in full if it doesn't work - no questions asked

Watch the video below to find out how!

⌛ 1 spot available in November 2023
Don't take my word for it
See what our previous clients have to say
"Within 3 weeks [the page] generated nearly $40,000 in pure profit."
Justin C. Scott
Business consultant
"Conversion rate: 5.2%
To date sales: $72,018"
Daniel Fazio
Creator of Cold Email Wizard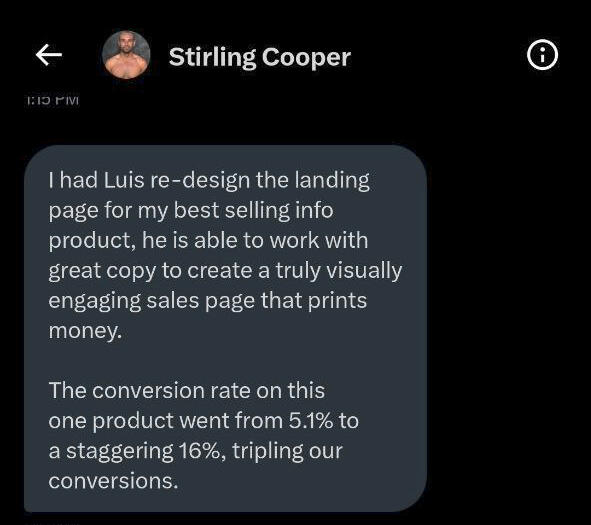 "The conversion rate on this one product went from 5.1% to a staggering 16%."
Stirling Cooper
Men's health coach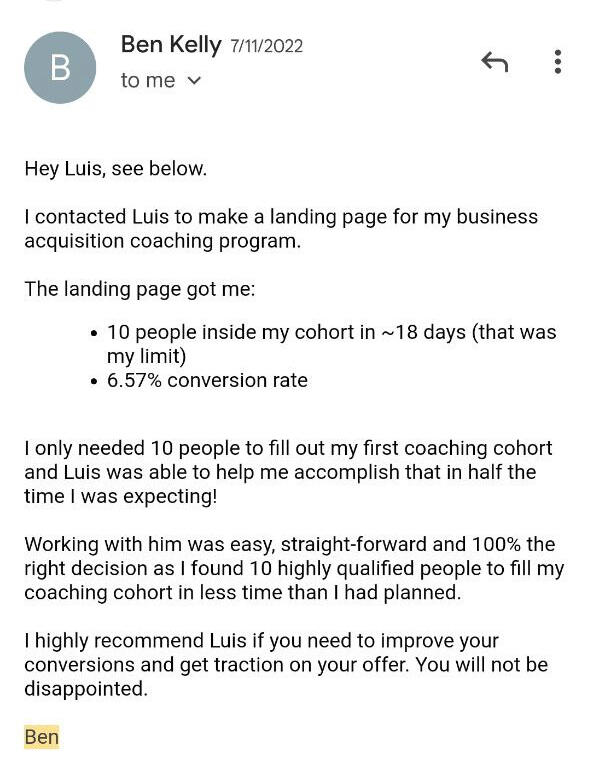 "The landing page got me 10 people inside my cohort in 18 days [...] 6.57% conversion rate"
Ben Kelly
Business consultant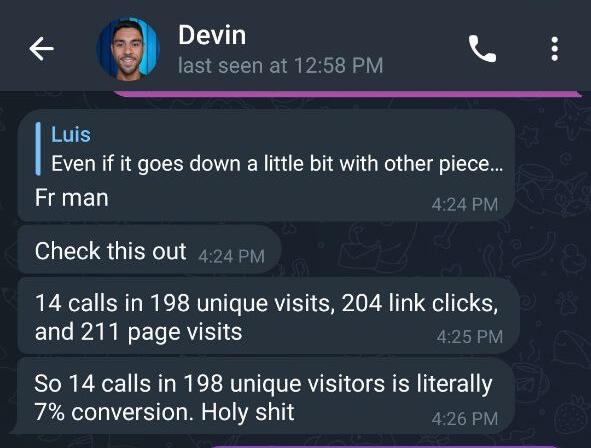 "literally 7% conversion. Holy s**t."
Devin McDermott
Sexual health coach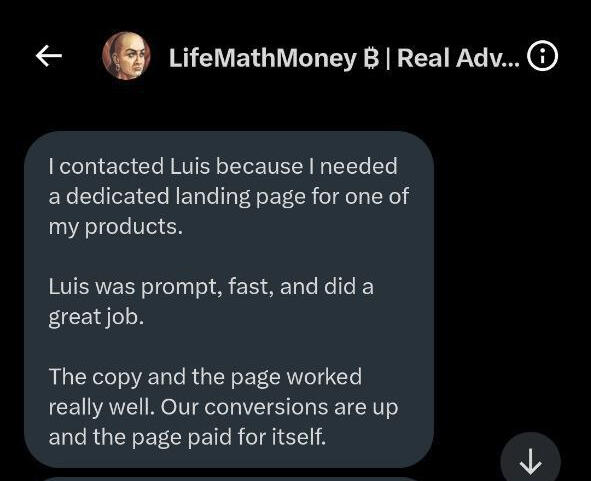 "Our conversions are up and the page paid for itself"
Harsh Strongman
Creator of LifeMathMoney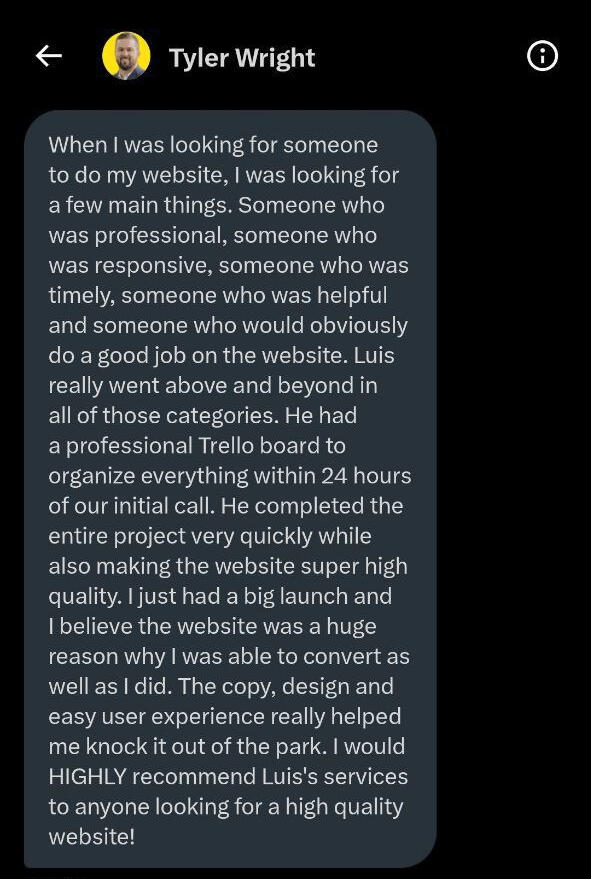 "I just had a big launch [...] the website was a huge reason why I was able to convert as well as I did"
Tyler Wright
Financial advisor
How it works
A roadmap of how we increase your sales in just 30 days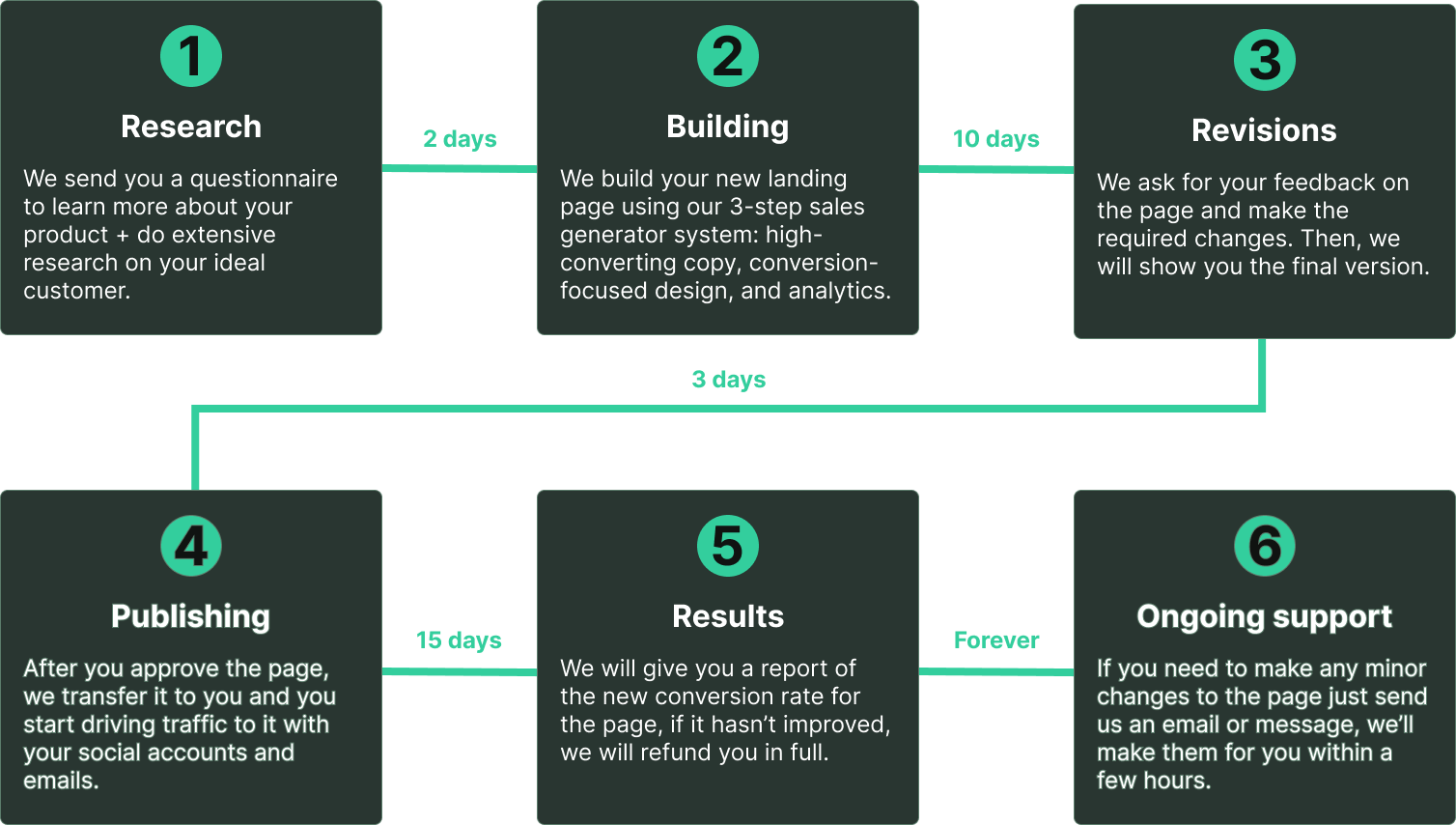 Who is this for?
We work with coaches and course creators that:
Sell infoproducts in the B2C space and want to increase their sales.

Use organic traffic to promote their products (socials and email).

Have a validated offer with a considerable amount of social proof
If you check the boxes above, book a free call with us today.
One thing you must know
We prefer quality over quantity
That's why we only accept 2 new clients every month.We want to get the best possible results for the few people that work with us every month.That is, hopefully, you.(If you don't see the calendly link at the bottom, it means those 2 spots have already been taken).
Ready to (at least) 2x your sales?
Pick a time that works for you below